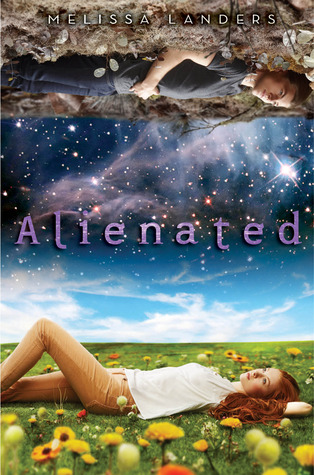 First, let me just say how amazing this cover is. I love the contrast between Cara's Earth and Aelyx's L'eihr. As for the actual book, it was a fun quirky read that was really enjoyable. There were some flaws in the story, but I appreciated the world development.
Landers clearly spent a lot of time flushing out the L'eihr society and culture and I was fascinated by how they ran their society. Learning about them through Cara learning was enjoyable. I also really enjoyed the exchange program aspect of this book, it was an interesting way to bring the species together.
I also loved Aelyx's reactions to different human things, especially the food. There were so many witty responses and comments that he made. I really appreciated the humor aspect of this novel. I also really liked the various snippets from Cara's blog and really wished there had been more of them.
But I have to say there was the stereotypical, we cannot stand each other, then gasp we're in love. While that was obviously present in this novel, it did not bother me as much as I expected. The romance did seem rushed, but there was a definite friendship before it became love
I felt like the ending was a little rushed as well as the "solution" seeming to easy to achieve, but I'm sure the "solution" will not be as simple as it seems. The ending will definitely make for an interesting sequel that is for sure.
Overall, this was a solid book that I couldn't put down. While it may not be amazing, its quirkiness definitely added to its appeal.
4/5 Stars