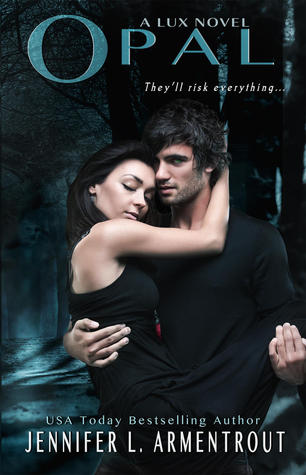 I don't know why it took me so long to read this book. I've read the first two in the series in the beginning of the summer and really enjoyed them. But I finally got to this one and it did not disappoint. The majority of this book was the preparation for the showdown and the saving of Beth and Chris. Katy, Daemon, and the other Luxen were all preparing for breaking the others out.
First off let me just say how much I hate both Will and Blake. I know they are the antagonists and part of the DOD problem. But they are just horrible individuals who ruin everyone's happiness. And throughout this whole book, I wanted my gut feeling about Blake to be wrong. It bothered me that they had this sort of truce with him about breaking into the DOD facility.
Daemon and Katy are so perfect with each other. I absolutely love their interactions. I love that Katy is still a strong, independent character. She does not need Daemon to save her. While he is overly protective of her, he still respects her wishes and still lets her make her own decisions about helping them. I really appreciate how they respect and work with each other, it is refreshing to other novels.
Overall, I really enjoyed this 3rd book and with that ending, I really cannot wait to read Origin. I must know what happens to Katy and how everyone deals with the aftermath of this book.
3.5/5 Stars