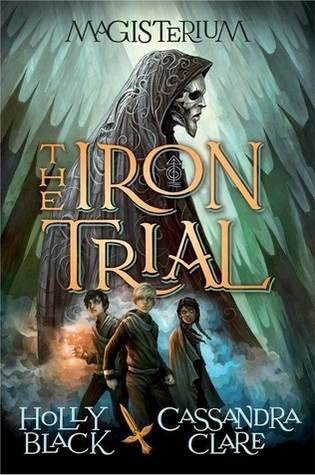 So I clearly enjoyed this book since it took me under 4 hours to read. I loved going back to the idea of a school to learn magic, just like how I got to in the Harry Potter series. But the similarities between the two stop there. Call is an interesting character because it seems that no matter how hard he tries to fail, he ends up doing something amazing (even if it is dangerous). But the one thing that makes him special is his determination. Call was determined to fail the Iron Trial, then he was determined to get kicked out of the Magisterium, and finally he is determined to not turn into what he truly is inside (and yes i know that is vague, but I don't want to spoil anyone).
I loved the trio of apprentices in Call's group. Aaron, Tamara and Call are all very different characters from various backgrounds that work really well together. While it takes some time for their friendship to develop, I appreciated that it wasn't an immediate thing. They took the time to mistrust each other and grow closer through their training exercises.
When I met Holly Black and Cassandra Clare they said that they wanted to shock people at the end and I can definitely say I was shocked. I had one theory towards the halfway point of the book. But boy was I completely wrong. I cannot wait for them to finish the next book so I can see what lies ahead for our three characters in their Copper year. But I also know it may be awhile since both authors have a lot they are currently working on.
Overall, I really enjoyed this middle grade fantasy book. The characters were great and I adored the world. Especially how complicated the Magisterium seems. I know I would definitely get lost.
4.5/5 Stars